SOLID SURFACE ACRYLICS, INC.
CUSTOM COLORS, DESIGNS, SIZES, EDGES, SHAPES, & SHEETS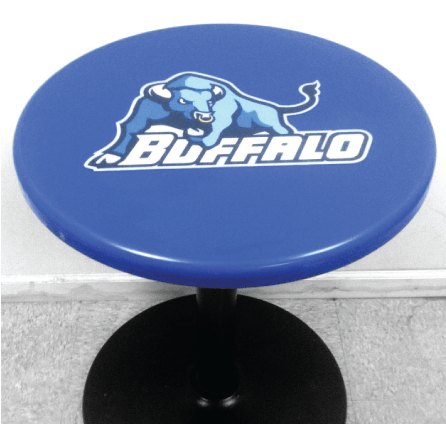 One of our core offerings at Solid Surface Acrylics is matching customer-specified colors and designs.
We can provide table tops with:
Custom colors and designs to match your existing tables tops
Custom colors that match your brand or theme
Embedded logos or design elements
Our custom colors are formulated for high UV resistance to maintain their attractive appearance in intense sunlight locations.
Molding your custom color provides the same benefits as our standard molded tables:
Consistent color through the table top keeps its attractive appearance with heavy wear and repeated cleaning, and can be refurbished by a fabricator if damaged
No seams to collect dirt and contaminants
Nothing to delaminate
PHOTO GALLERY
DURABLE TABLE TOPS FOR HEAVY WEAR, & EXTREME OUTDOOR APPLICATIONS
Solid Surface Acrylics molded table tops are the right choice for outdoor applications which may be subjected to daily intense sun, freeze-thaw cycles,
and/or heavy wear from usage and cleaning.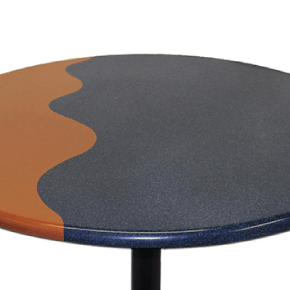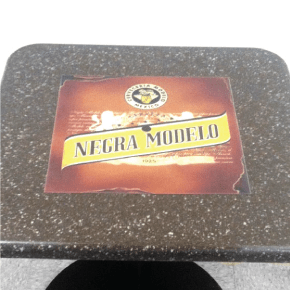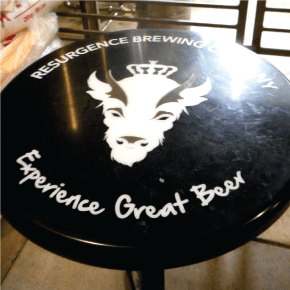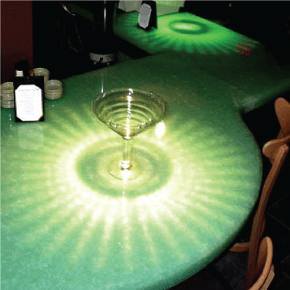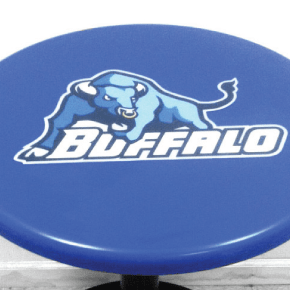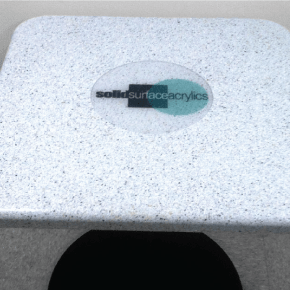 Solid Surface Acrylics Table