FEATURED PRODUCTS
Metallic Series Table Tops Reflect New Trends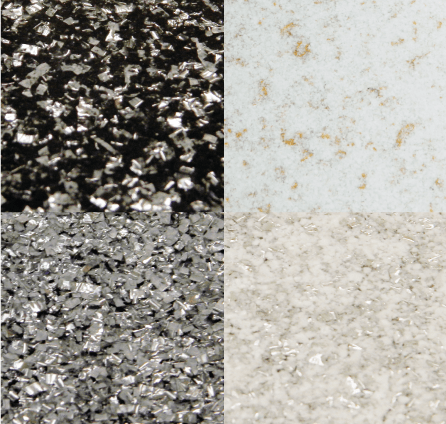 Solid Surface Acrylics has embedded actual aluminum, copper, bronze or stainless steel shavings into our table tops to provide interior designers with new and unique design possibilities for restaurant and commercial design.
The copper and bronze tops support a warm colored décor while providing an updated contemporary feel. It could be used to complement the copper kettles in a microbrewery, or the electronic printed circuit boards in a technology products company cafeteria. The aluminum line complements an urban industrial décor, while the stainless steel embedded material has a more energetic, high-tech appearance.
Go to our Colors, Metallic Series page to view the selection.
Our Metallic Series are available in all our Standard Molded Table Tops and can be quoted for Custom sizes, shapes, color variations, and edge profiles to meet your design requirements.
Contact Us for Samples, Quotes or Questions.
STANDARD SHEET PRODUCTS
Economical, Durable, Attractive, Heavy Wear
Our table tops and sheet products are formulated with tough, nonporous, and stain resistant materials, as well as UV protectants that make them easy to clean, sanitary and resistant to fading in intense sunlight.
Molded means single piece construction with no seams to collect dirt and nothing to delaminate. The consistent material through their thickness enables refinishing to prolong their attractive appearance even longer. They also handle multiple freeze-thaw cycles in outdoor patio locations in the mountains or northern climates.
Contact Us for Samples, Quotes or Questions.
SIZES:
3' X 4'
3' X 6'
3' X 8'
4' X 8'
THICKNESS:
1/2 INCH
3/8 INCH
5/8 INCH
3/4 INCH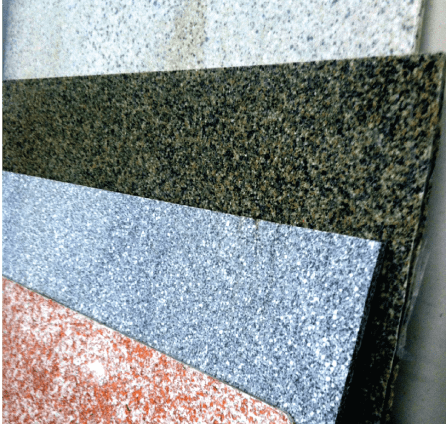 MOLDED TABLES
Shapes, Sizes, Edges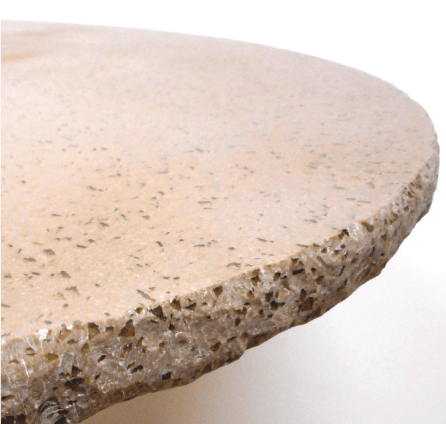 SQUARE:
24" X 24"
30" X 30"
36" X 36"
42" X 42"
RECTANGLE:
20" X 24"
24" X 30"
24" X 36"
24" X 42"
30" X 48"
30" X 60"
36" X 72"
CIRCLE:
18″
24″
30″
36″
42″
48″

SOLID SURFACE ACRYLICS, INC.
PRODUCT WARRANTY
All tables manufactured by Solid Surface Acrylics warrant to the original purchaser, from the invoice date, a two-year limited warranty against manufacturing defects only. All SSA sheet goods carry a ten-year limited warranty against manufacturing defects only, when used in a residential application, and when fabricated as per the SSA fabrication and installation manual. SSA will repair or replace, at our discretion, any table or sheet that is the result of defective manufactured material only.
THIS WARRANTY DOES NOT COVER DAMAGE CAUSED BY:
1. Failure to follow SSA recommended procedures for fabrication and installation.
2. Physical abuse, structural movement, damage from excessive heat, or breakage not due to a manufacturing defect in the material.
3. Failure of any table base, adhesive, caulk, any finishing or maintenance accessory to include physical or chemical abuse or improper cleaning solutions.
4. Job site conditions, architectural or engineering design, acts of vandalism, accident, war, or improper workmanship by the fabricator or installer.
This warranty is immediately voided for any sheet good that has been cut in any way. It is the customer's responsibility to fully inspect all sheet goods for manufacturing defects upon receipt.
This warranty covers replacement of SSA material, table or sheet good, only. SSA is not responsible for fabrication costs and will not assume any liability for such.
This warranty is issued to the original SSA product purchaser and is not transferable should the material change ownership.
Under this warranty, SSA will only provide repair or replacement of product upon determination that the product contains defective SSA material, at the discretion of SSA. It is the responsibility of the SSA customer, or its agent, to provide SSA prompt notice upon discovery of alleged defective material. This is to be submitted to SSA in writing. The owner must provide SSA with documentation demonstrating proof of purchase date. The owner is responsible for any and all associated shipping costs of alleged defective material for return to the SSA plant. SSA will make a determination within two weeks of receipt of material. Should SSA determine the material to be defective, SSA will reimburse the owner for all associated shipping costs along with replacement of original material at no cost.